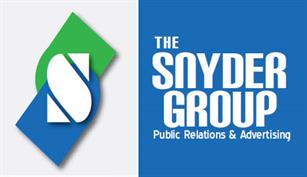 They Won't Know
If You Don't Tell Them ...
The story of your business is probably the most important story you will ever tell ... yet, many times it goes untold. The Snyder Group, Inc. specializes in telling stories ... the stories of our clients. But, we don't stop there. We help you develop your story. The prosperous evolution of any success story takes comprehensive planning, vision and experience; all things we bring to the table.

The Snyder Group, Inc. is an award winning public relations, advertising and sports marketing firm that has brought success to many local, regional and national accounts. These are just some of the companies and events that put their faith in The Snyder Group, Inc. to tell their stories: Hardee's/Simoniz Car Wax/Mazda/Ralston Purina/The Washington Capitals (NHL Franchise)/The Washington Bullets (NBA Franchise)/Dash In Food Stores/Maryland Aggregates Association/The Better Home Heat Council/Lily of France/Oceaneering Technologies/NASA/The Maryland Seafood Festival/Chesapeake Appreciation Days/Snow Valley Mountain Spring Water/United Plastics Corporation.